I Love Hotels
Yesterday, I chatted with a fellow travel enthusiast, Rudy Maxa. I've known Rudy for 20 years. Aside from a million eavesdroppers—Rudy hosts America's #1 Travel Radio Show—we had a good conversation that made me reflect afterward on the numerous reasons I love to travel.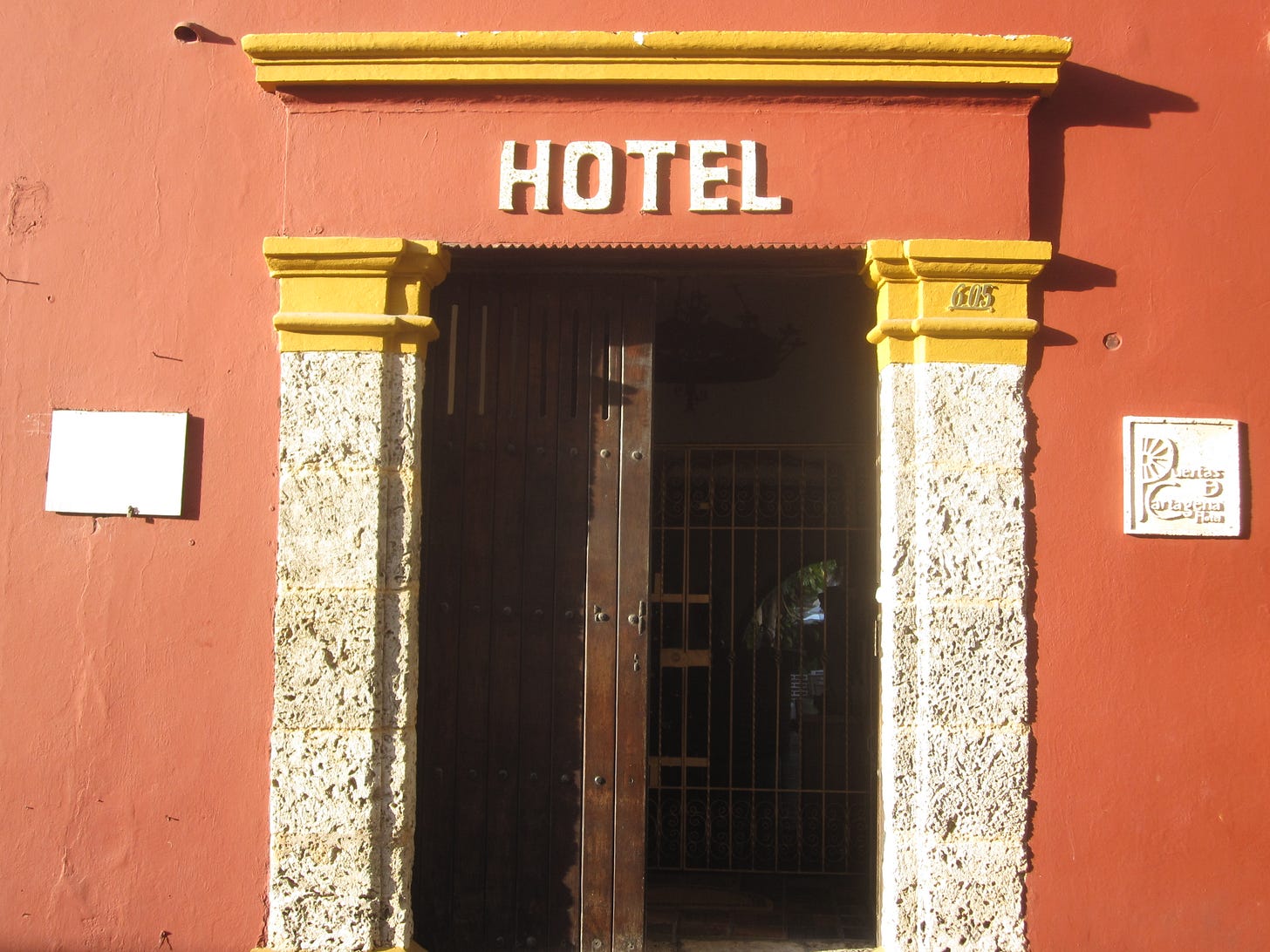 To quote Shakespeare Elizabeth Barrett Browning, let me count the ways: pulsating markets, stunning street art, pondering our world from plane windows, thrilling adventures, exotic foods, serendipity, photo safaris, basking in the beauty that is mankind's chaos, meeting stimulating new people, Mother Nature's abundance, witnessing critters in their habitats, and hotels.

There I said it: I love hotels. Not extra-large Vegas hotels, train station flophouses, beachside Hawaiian resorts, or kitschy roadside motels, but glamourous old-fashion grand hotels.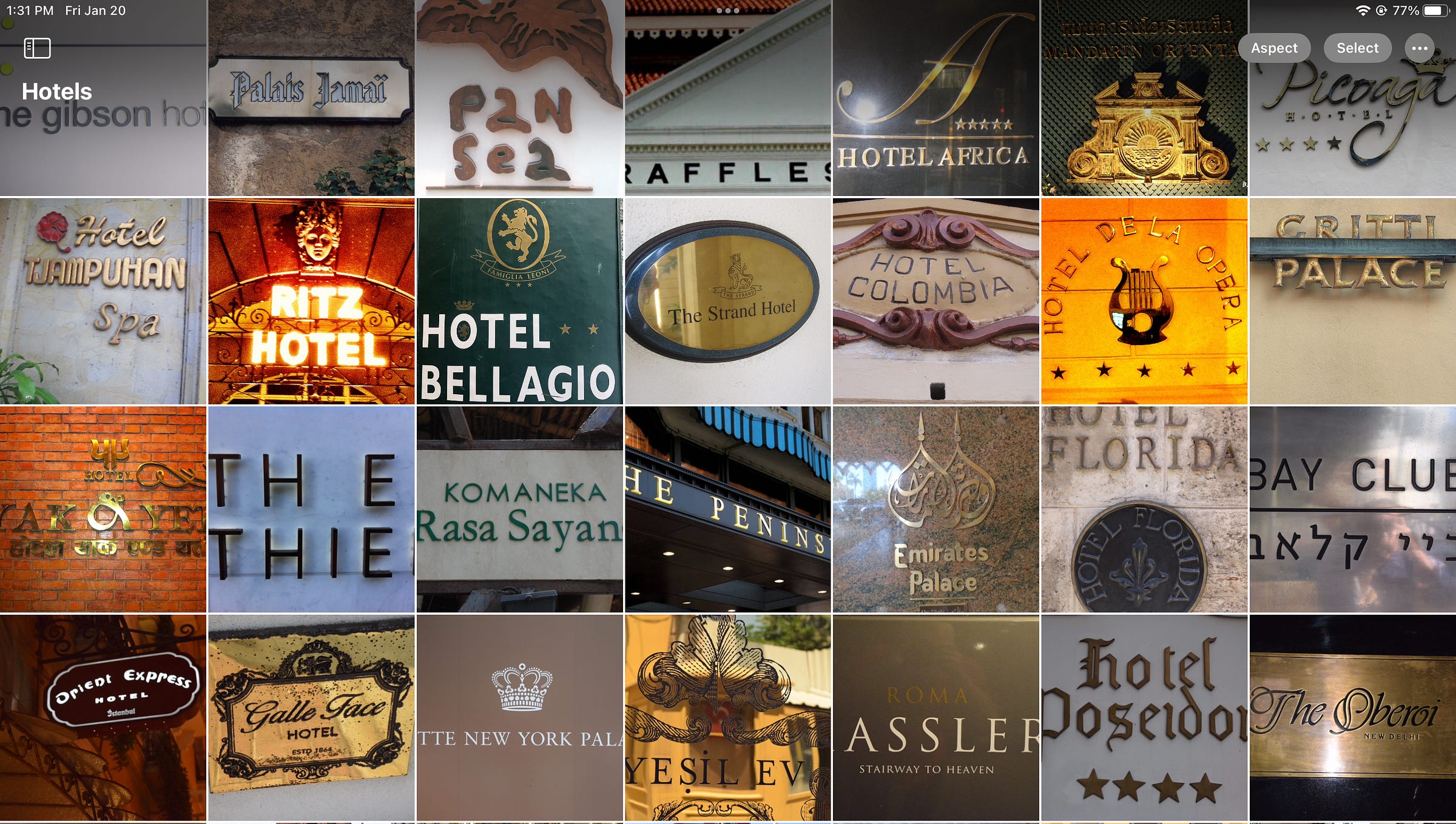 And I remember the first time, too—I stayed in a hotel. I was eight, and my dad sent me on a mission at a Sandusky, Ohio, hotel to find ice for his Canadian Club and ginger elixir. It was a grand adventure. And I've been in love with hotels ever since. I even slept with Paris Hilton—Who hasn't, right!?—no, not that Paris Hilton, the real Paris Hilton on Rue Saint Lazare.

And yes, finally, this is a travel-adjacent piece.

Indeed, I have always had a soft spot for hotels. My daughter was conceived in one (The Ahwahnee in Yosemite), and more recently, I fell in love in one (Puglia's Hotel Novecento). I love hotel valet parking, the regal-looking doormen, welcoming front desks, smartly dressed patrons, and crisp, clean sheets. I idolize plush robes, room service, pools (for midnight swims), expansive city views, heated fluffy cotton towels, comfortable beds, enticing conversation-filled bars, the sense of theater in grand hotel lobbies, and decadently smart Japanese toilets. And the fact that I haven't had to buy shampoo or shower gel in decades is also a plus. I know, it isn't like this anymore. A bygone era. But silly me and my romantic and nostalgic memories playing tricks on me. But still.

I have always delighted in the glamorous hotel lobbies of the world. The hustle and bustling places of yesterday where people from far and wide mingled, exchanging ideas, propositions, and knowing winks. Places where anything could happen, and you could meet someone who might change your financial or romantic destiny.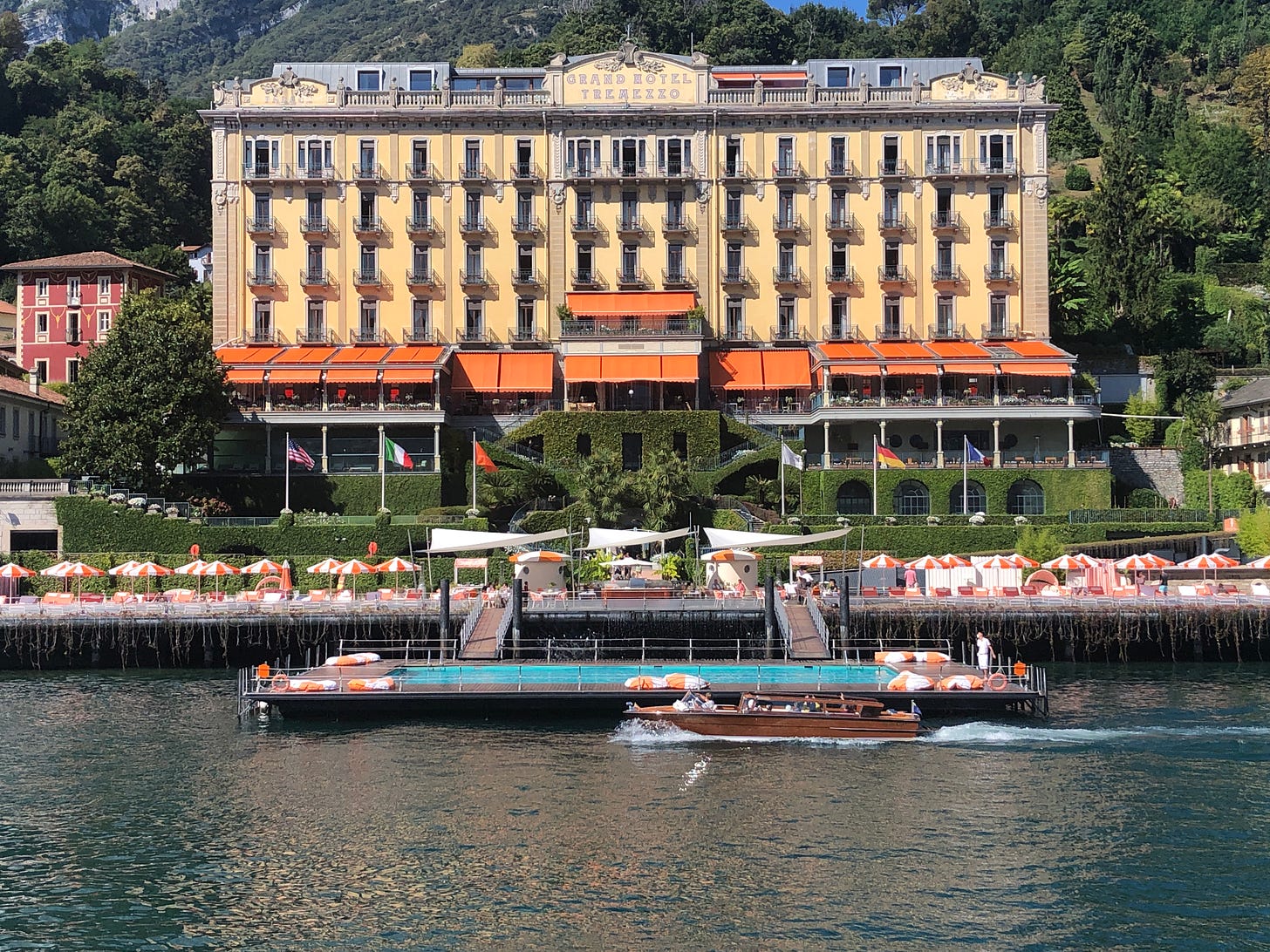 Nowadays, travelers still hang in the lobbies of far-flung destinations, but instead of mingling, they cocoon themselves off. Today's free Wi-Fi lobbies are quiet places with everyone looking at screens. They're Instagramming, Tweeting, TikToking, and FaceTiming with family and friends back home instead of immersing themselves in other cultures and engaging strangers in strange lands. The rise of a virtual wall of technology is an awful trend. And I have experienced firsthand the ironic unintended consequences of separating versus connecting.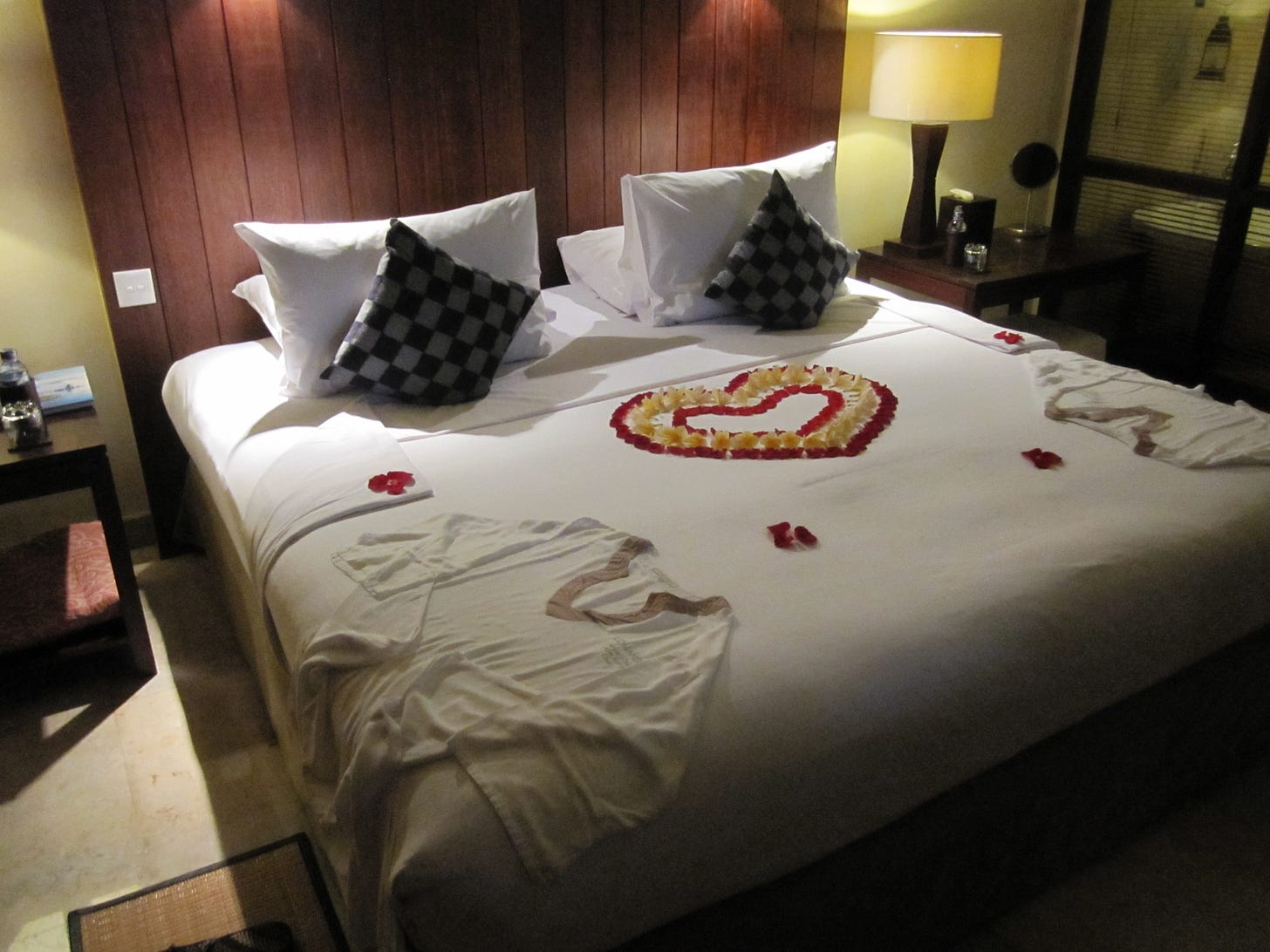 I hate to sound too curmudgeonly, but I miss the era of grand hotels—The Waldorf, Ritz, Raffles, Peninsula, and Mandarin Orientals. Things just aren't the same: I miss embossed hotel stationary, personal wake-up calls, vibrating beds (Oh, come on, you do too!), big brass room keys, windows that actually open, floor butlers, lobby shoeshines, and thoughtful hotels that even give you a pair of white gloves to peruse the morning paper lest you soil your hands before breakfast. Yes, I was a pampered pet. Now, we often rent our stays on VRBO or Airbnb, as I can never figure out how to shut off the heat or A/C units in hotels, and nine times out of ten, I get a face full of cold water when turning on the shower. But, on the other hand, maybe it's just me?

Other things I dislike about hotels today are: bean-counting revenue managers, inadequate water pressure, Wi-Fi charges, intrusive housekeeping staff, inconvenient power supplies, endless hallways, bedspreads, resort fees, 10AM checkouts, mystery fabric stains, and boorish Guest Behaving Badly. BTW: There is a GBB list, a no-fly list for hotels!

And yet, I still do love hotels.

Recently, I conducted a rough, down and dirty count of the hotels I have slept in over the years, looking through various collections of hotel stationary, matches, stolen ashtrays (kidding)…old credit card receipts, and a few decades' worth of monthly calendars. (Okay, I fess up, I was audited by the IRS!) I was astounded to realize that I have slept more than 60 nights a year in hotels…for the last 30 years. Within the travel industry, I am considered a High-Frequency Traveler, which means I have slept in hundreds, thousands even, of different hotels—hotels that were: amazing, great, serviceable, bad, and really terrible too! Too many hotels in Paris, Baja, and Sandusky, Ohio, to recall, honestly…From noisy off-the-I-40-freeway Motel 6's to indistinguishable looking Hilton and Hyatt's the world over, and opulent riverside suites at Bangkok's sublime Oriental.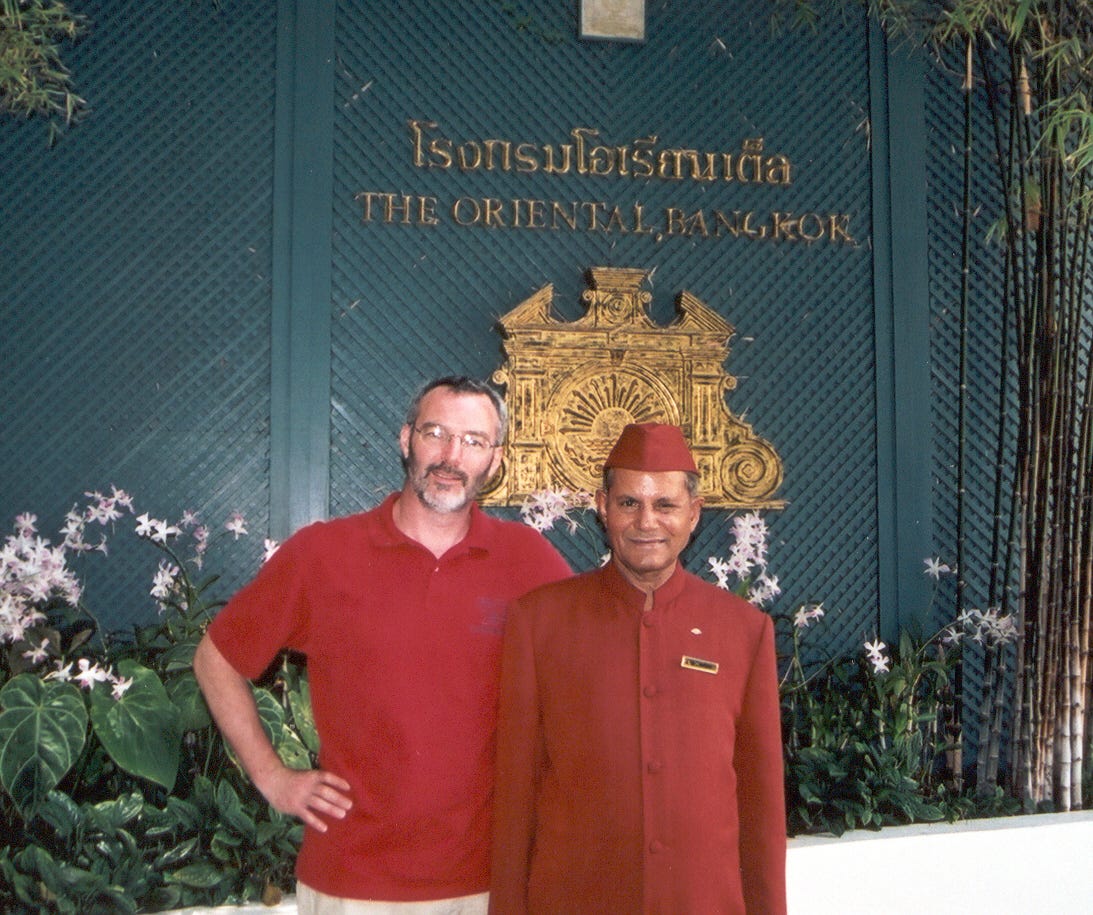 True story: The first time I tried to walk in through the front doors of the Bangkok Oriental in 1984, they would not let me in. I was a bleary-eyed, scruffy-looking ne'er-do-well who was politely asked to leave. The last time I stayed, they welcomed me into the Norman Mailer suite with more bathrooms than my house.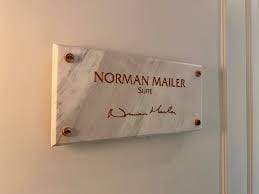 Needless to say, I have stayed in all manner of hotels, inns, resorts, lodges and guesthouses: capsule hotels, hostels, suites, ice hotels, a haunted hotel, tree houses, mandatory hockey tournament hotels, dubious 7-star hotels, theme-room hotels, halaal hotels, Japanese ryokans, clothing-optional hotels and even love hotels—not the same thing FYI! I have stayed in hotels that had been in foreclosure and ones that could have been more aptly renamed Hotel Insomniac or the Bates Motel. I do love hotels.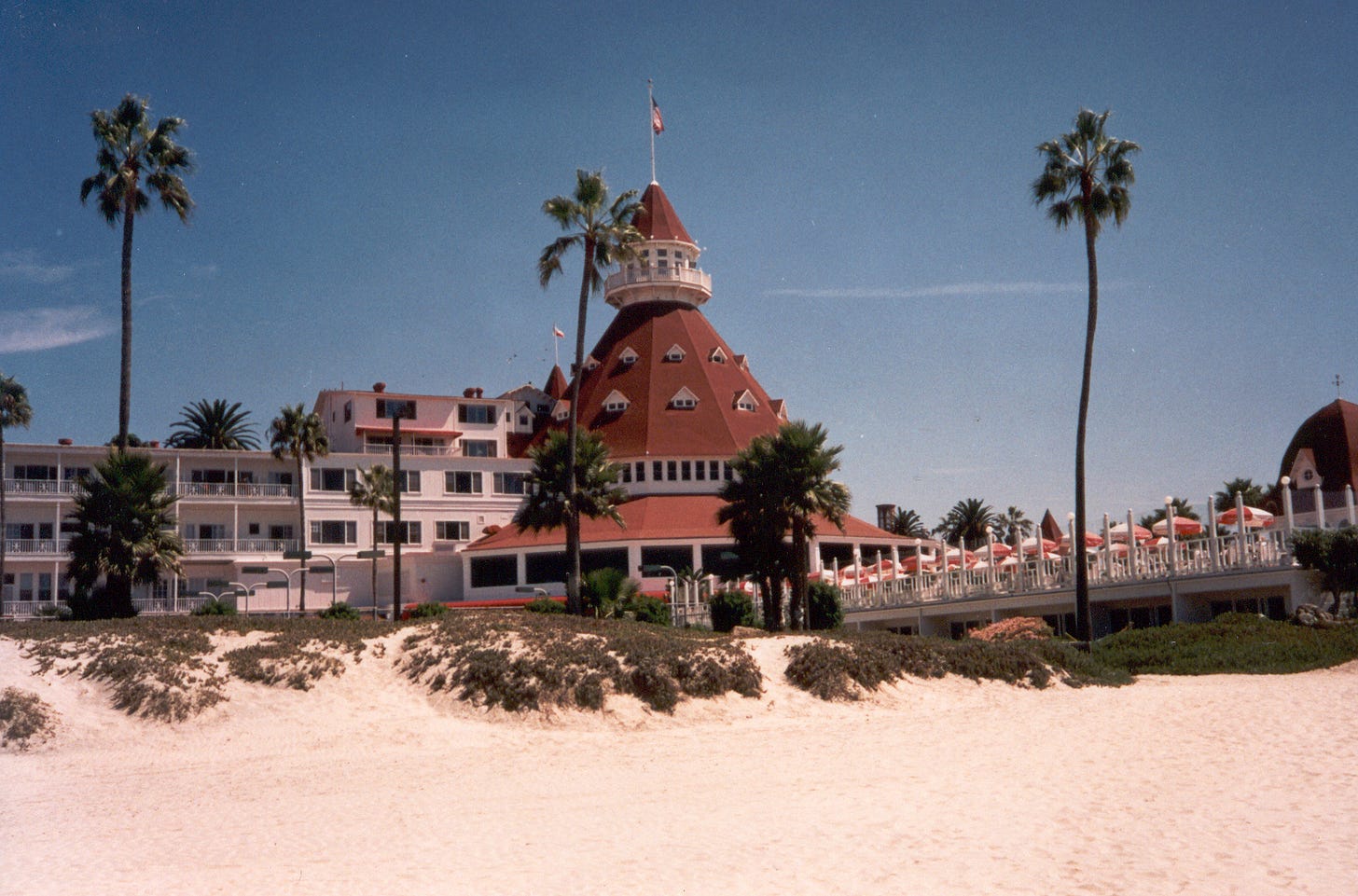 Fun fact: On any given night, over 9 million travelers check in to one of the world's more than 187,000 hotels that provide over 17 million hotel rooms—that's a 56.5% occupancy rate for all you quants!

Admittedly, I am a lucky guy; I get paid to travel the world since 2001, serving as the Event Director for the annual world travel championships—The Global Scavenger Hunt. It is one of my jobs to find fun, exciting and comfortable hotels for our traveling competitors to stay in while they travel around the world. The hotels I pick are not the main event for those participating—the secret destinations are. I have found some good ones over the years. Ones where some of our travelers frankly preferred not to leave. Or, as Goldilocks might have said, "A little too cushy."

What I have found is that some of the newer boutique brand hotels are painfully self-consciously hip. While some pretentious brands try too hard (Four Seasons & Ritz Carlton), other bland and homogeneous brands simply don't try at all (Hyatt, Hilton & Westins)—am I in Cleveland or Borneo? Most of them have lost sight of maintaining a virtuous guest-host relationship. But some do get it right, like the Borg Hotel in Reykjavik, the Boathouse in Phuket, and the Batonka Guest Lodge in Zimbabwe, to name a few. Unfortunately, some hotels are guilty as (over)charged of being bloated, ego-stroking, self-satisfied establishments living on their perceived celebrity—when in fact, their fifteen minutes ended long ago. Can you say faded grandeur? Some have even had the chutzpah to quote obscene prices that were more than the per capita GDP of the developing nation we were staying in. But, at the end of the day (no pun intended), I find Asian-based hotels genuinely are the best in the world—the Mandarins, Peninsulas, Aman and Shangri-Las, flawlessly mixing form, function, and service at their best.

That said, finding their homes-away-from-home, I always think temporary oasis, not a resort destination. Our hotels serve a utilitarian purpose: to better facilitate their daily experiences—outside the hotel. Because whether in Addis Ababa, Kathmandu or Oslo, we want our participants to be out and about 14-16 hours a day trusting strangers in strange places and site-doing. Yet they need to be secure in the knowledge that at their eventful days end, they have a safe, comfortable, fun refuge to lay their weary experience-filled bodies and memory-laden heads.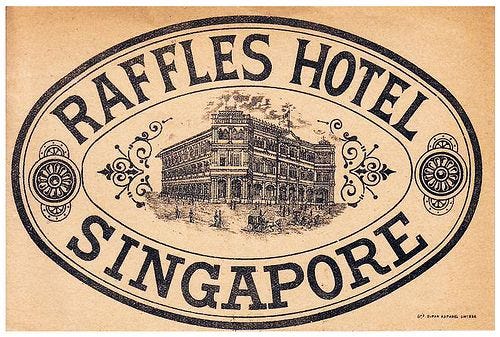 In closing, I love hotels so much that I want to offer some advice to hoteliers on a great way to enhance, as they say in tech world, "my hotel customer user experience" and become even more hospitable, welcoming and appealing to hotel patrons: Eliminate the archaic 4PM check-ins and 10AM checkouts and please introduce "24-Hour Stays." So when we arrive all jetlagged, bleary-eyed and late at 11:22PM, we get to spend a whole day (24-hour stays) enjoying your lovely property (and spending money)…and not have to check out at 10AM! I'll wait…though I'm not holding my breath.